Starters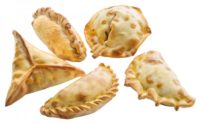 Argentinian Pie
Tuna, Beef, Ham and cheese, Chicken curry or Vegetable.
1,90 € (unit)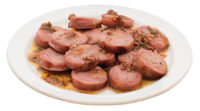 Chorizo Pampeano
Spicy chorizo with chimichurri sauce.
4,20 €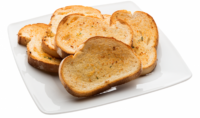 Garlic bread
Six slices of traditional garlic bread.
4,20 €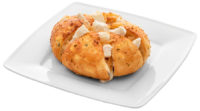 Garlic Focaccia with Goat cheese
Garlic Focaccia bread filled with cream cheese, goat cheese and caramelized onion.
4,80 €
Garlic Focaccia with Pepperoni
Garlic Focaccia bread filled with cream cheese, mozzarella cheese, pepperoni and grated cured cheese.
4,80 €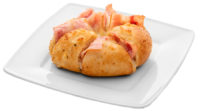 Garlic Focaccia with Pepperoni
Garlic Focaccia bread filled with cream cheese, mozzarella cheese and smoked bacon.
4,80 €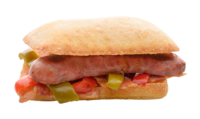 Barbecue Choripan
Ciabatta bread, creole chorizo, smoked bacon and roasted peppers.
4,40 €
Express Choripan
Ciabatta bread, creole chorizo, smoked bacon and roasted peppers.
4,40 €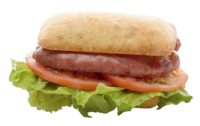 Classic Choripan
Ciabatta bread, creole chorizo, tomato and lettuce.
4,40 €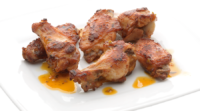 Barbecue Chicken wings
With chimichurri sauce (6 units)
5,30 €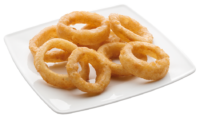 Onion rings
Beer battered (8 units)
5,30 €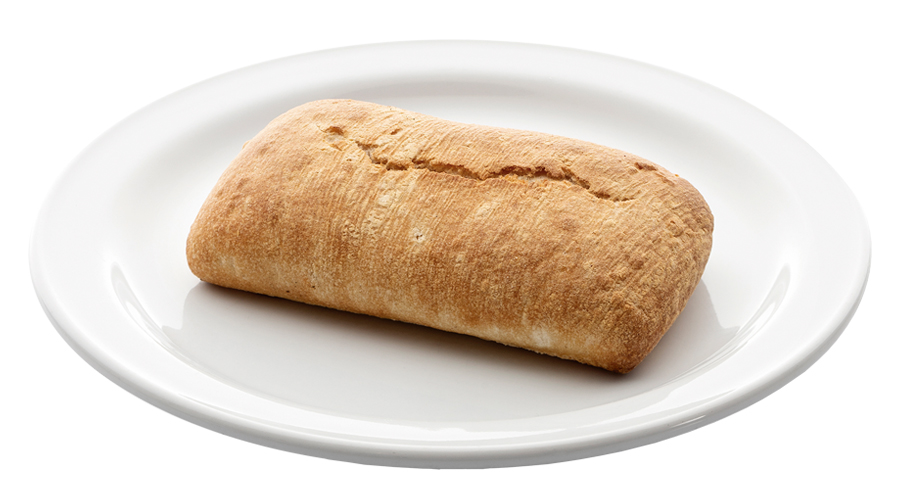 Specialty Pizzas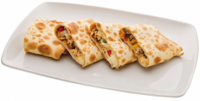 Rolled Pizza with Roast Ham
Thin crust pizza dough rolled up, stuffed with roast ham with barbecue glaze, mozzarella cheese, fresh tomato and roast peppers.
14,60 €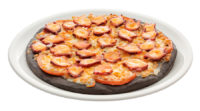 Octopus Neri
Special pizza dough made with cuttlefish ink, topped with mozzarella cheese, fresh tomato, double amount of octopus, olive oil with paprika and Maldon sea salt flakes.
16,80 €
Mediterranean
Thin crust pizza dough with tomato sauce, basil, mozzarella cheese, cherry tomatoes, crispy onion bits and cured cheese flakes.
14,60 €
Crispy
Thin crust pizza dough with tomato sauce, mozzarella cheese, goat roller cheese, crispy chicken and pepperoni.
14,90 €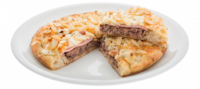 Fugazza filled with Burger
Fresh pizza dough stuffed with 200 grams of beef burger, ham and cheese, topped with onion and mozzarella cheese.
14,60 €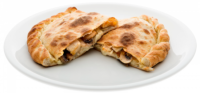 Calzone Rigoletto
Calzone dough stuffed with roast chicken, mozzarella cheese and sautéed Rigoletto with variety of mushrooms and caramelized onion.
14,60 €
Pizzas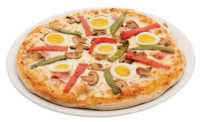 Cambalache
Tomato sauce, mozzarella cheese, ham, roast peppers, mushrooms, boiled egg and oregano.
Small: 15,20 €
Medium: 20,70 €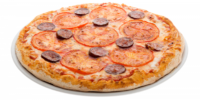 Neapolitan
Tomato sauce, mozzarella cheese, fresh tomato, spicy chorizo, garlic and oregano.
Small: 12,20 €
Medium: 16,10 €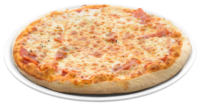 Mixed
Tomato sauce, mozzarella cheese, ham and oregano.
Small: 10,70 €
Medium: 13,80 €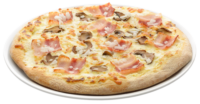 Carbonara
Carbonara sauce, mozarella cheese, mushrooms, smoked bacon, onion and oregano.
Small: 15,20 €
Medium: 20,70 €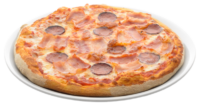 Pepperoni
Tomato sauce, mozzarella cheese, pepperoni, smoked bacon and oregano.
Small: 12,20 €
Medium: 16,10 €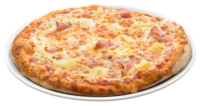 Tropical
Tomato sauce, mozzarella cheese, ham, pineapple and oregano.
Small: 12,20 €
Medium: 16,10 €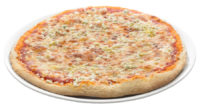 Four Cheeses
Tomato sauce, four cheeses (mozzarella, Arzúa-Ulloa, goat roller and blue) and oregano.
Small: 15,30 €
Medium: 20,00 €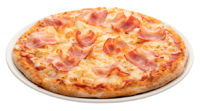 Double Rulo
Tomato sauce, mozzarella cheese, double goat roller cheese, smoked bacon and oregano.
Small: 15,30 €
Medium: 20,00 €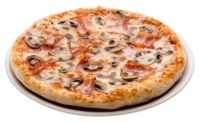 Super Milonguita
Tomato sauce, mozzarella cheese, blue cheese, mushrooms, smoked bacon and oregano.
Small: 13,70 €
Medium: 18,40 €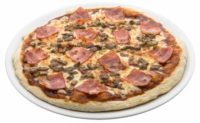 Barbecue
Barbecue sauce, mozzarella cheese, beef, smoked bacon and oregano.
Small: 14,50 €
Medium: 19,20 €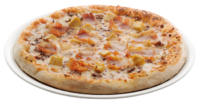 Carnivorous
Tomato sauce, mozzarella cheese, beef, roast chicken, smoked bacon and oregano.
Small: 15,30 €
Medium: 20,00 €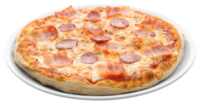 Creole
Tomato sauce, mozzarella cheese, smoked bacon, creole chorizo and oregano.
Small: 13,00 €
Medium: 16,90 €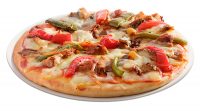 Roast Ham
Tomato sauce, roast ham, Galician cheese Arzúa-Ulloa, roast peppers and sautéed Rigoletto with sautéed of variety of mushrooms and caramelized onion.
Small: 16,10 €
Medium: 20,80 €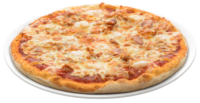 Marine
Tomato saucee, mozzarella cheese, tuna, prawns and oregano.
Small: 13,00 €
Medium: 16,90 €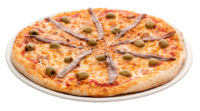 Cantabrian
Tomato sauce, mozzarella cheese, tuna, anchovies, olives and oregano.
Small: 14,50 €
Medium: 19,20 €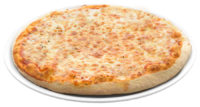 Create your Pizza
Starting with a Pizza Mozzarella base, create your own pizza by adding the toppings of your choice:
Pizza Mozzarella: Tomato sauce, mozzarella cheese and oregano
Small: 9,20 €
Medium: 11,50 €
Toppings: Boiled egg, Blue cheese, Fresh tomato, Grated cured cheese, Green olives, Ham, Mozzarella cheese, Mushrooms, Onion, Pepperoni, Pineapple, Roast peppers, Salami, Smoked bacon, Spicy Chorizo, Tuna.
Prize per topping:
Small: 1,50 €
Medium: 2,30 €
Specialty Toppings: Anchovies, Beef, Creole chorizo, Crispy chicken, Pastrami, Prawns, Roasted ham, Roast Chicken, Octopus, Goat roller cheese, Galician cheese Arzúa-Ulloa, Roasted vegetables, Rigoletto (sautéed of variety of mushrooms and caramelized onion).
Prize per specialty topping:
Small: 2,30 €
Medium: 3,10 €
Sauces: Bechamel, Carbonara, Tomato, Barbecue.
Prize per sauce:
Small: 1,50 €
Medium: 2,30 €
Pasta au Gratin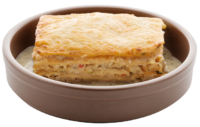 Seafood Gourmet Lasagna
Thin pasta sheets filled with monkfish, scallops and prawns, in green sauce and bechamel sauce glazed with mozzarella cheese.
15,40 €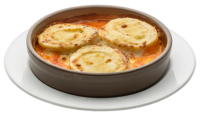 Arrolado Piamontes
Rolled pasta filled with ham and ricotta cheese cooked in tomato sauce, served with bechamel and finished with grated cured cheese.
12,90 €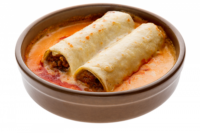 Tuna Cannelloni
Two cannelloni stuffed with tuna cooked in tomato sauce, served with bechamel and finished with cured cheese au gratin.
12,90 €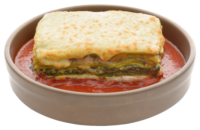 Spinach Lasagna
Thin spinach pasta sheets filled with ratatouille, variety of mushrooms and spinac, served with bechamel sauce and finished with grated mozzarella cheese.
12,90 €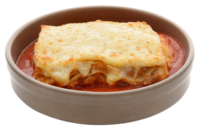 White Lasagna
Thin pasta sheets filled with beef with tomato sauce and spices, served with bechamel sauce and finished with grated mozzarella cheese.
12,90 €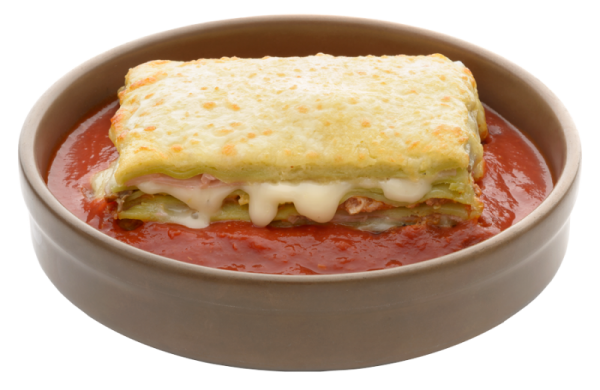 Mixed Lasagna
Thin pasta sheets filled with beef, ham, cheese and mushrooms, served with bechamel sauce and finished with grated mozzarella cheese.
12,90 €
Pasta and Sauces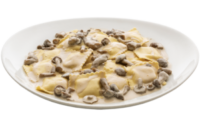 Panzotti Rulo with Wild Mushrooms Sauce
Panzotti stuffed with goat cheese roller and caramelized onion with a variety of wild mushrooms creamy sauce with Port wine (shiitake, nameko, oyster mushrooms and mushrooms).
15,40 €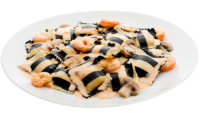 Panzotti Zebra with Cambalache sauce
Panzotti stuffed with scallops, prawns, crab and mussels with Cambalache sauce
14,80 €
Cappelletti with Three Cheeses
Cappelletti stuffed with cured ham with creamy sauce of Cheddar, Gouda and Grana Padano cheese
13,30 €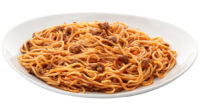 Spaghetti with Bolognese sauce
Spaghetti with tomato sauce, minced beef and spices
11,50 €
Macaroni with Pomodoro sauce
Macaroni with tomato sauce, cherry tomatoes, mozzarella cheese, basil and olive oil
11,50 €
Spinach Fettuccine with Pesto sauce
Spinach Fettuccine with basil, olive oil, garlic, parmesan cheese and almonds
11,50 €
Egg Fettuccini with Carbonara sauce
Fettuccine with cream, smoked bacon, egg and parmesan cheese
11,50 €
Salads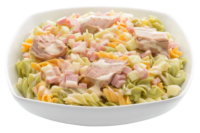 Toscana
Tricolor pasta, mozzarella cheese, ham and tuna with cocktail sauce.
10,20 €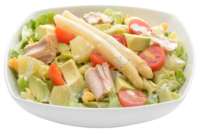 Tropical
Lettuce, tricolor pasta, tuna, cherry tomatoes, avocado, pineapple and asparagus, with pesto mayonnaise dressing.
10,90 €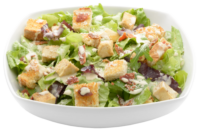 Caesar with Chicken
Mixture of lettuces, roast chicken, croutons, crispy bacon bits and grated cured cheese, with Caesar dressing.
11,10 €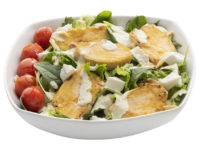 Roast Chicken
Mixture of lettuces, roast chicken, goat roller cheese, cherry tomato confit and dried fruits with pesto mayonnaise dressing.
11,10 €
Avocado
Mixture of lettuces, tomato, avocado, mozzarella cheese, black olives and pine nuts, with balsamic vinegar of Modena dressing.
10,90 €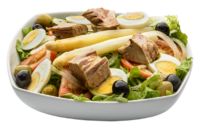 Country Style
Lettuce, tomato, onion egg, tuna, asparagus, and black and green olives.
10,90 €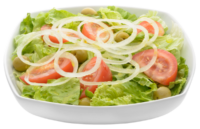 Mixed
Lettuce, tomato, onion and green olives.
5,50 €
Burgers and Meat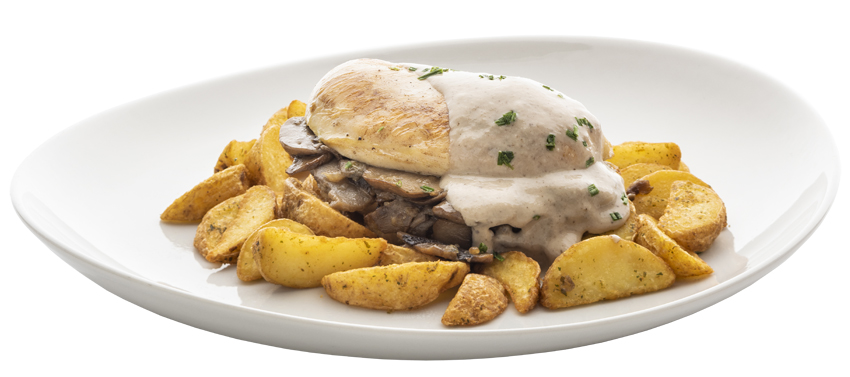 Chicken breast Rigoletto style
Oven-baked chicken breast with sautéed variety of mushrooms and caramelized onion, served with shiitake mushroom sauce and fine herbs potato wedges.
14,50 €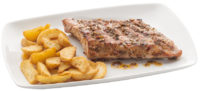 Half Pork rib
Half oven-baked pork rib,  served with potato wedges.
Choose the style of your rib to your own preference: Traditional, glazed with barbecue sauce or chimichurri sauce.
10,90 €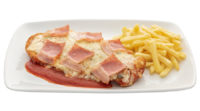 Milanese Milonga
Breaded chicken fillet or breaded beef fillet with tomato sauce, mozzarella cheese, blue cheese and smoked bacon, all grated and served with French fries or Mixed salad.
14,40 €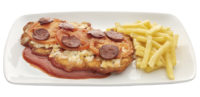 Milanese Calabresa
Breaded chicken fillet or breaded beef fillet with tomato sauce, mozzarella cheese, fresh tomato, spicy chorizo and garlic, all grated and served with French fries or Mixed salad.
14,40 €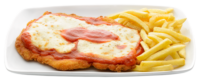 Neapolitan style Milanese
Breaded chicken fillet or breaded beef fillet with ham, mozzarella cheese and tomato sauce, all grated and served with French fries or Mixed salad.
13,70 €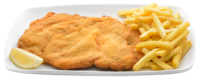 Traditional Milanese
Breaded chicken fillet or breaded beef fillet served with French fries or Mixed salad.
12,00 €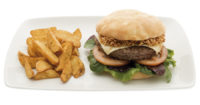 Cambalache Gourmet Burger
Focaccia bread, 200 grams of beef, tender mixed cheese (cow, goat and sheep), fresh tomato, sprouts and crispy onion, served with potato wedges.
11,90 €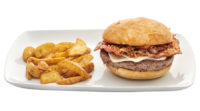 Bacon and Cheese Gourmet Burger
Focaccia bread, 200 grams of beef, smoked bacon, tender mixed cheese (cow, goat and sheep) and crispy onion, served with potato wedges.
11,90 €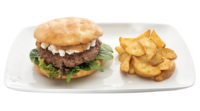 Goat Cheese Gourmet Burger
Focaccia bread, 200 grams of beef, goat cheese roller, caramelized onion, sprouts and Pesto mayonnaise sauce, served with potato wedges.
11,90 €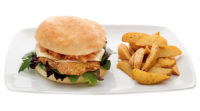 Focaccia Campera
Focaccia bread, panko breaded chicken thigh fillet (Japanese style breadcrumb), Galician cheese Arzúa-Ulloa, fresh tomato with basil, sprouts and Pesto mayonnaise sauce, served with potato wedges.
11,90 €
Gluten-free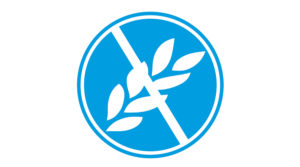 Macaroni with Bolognese sauce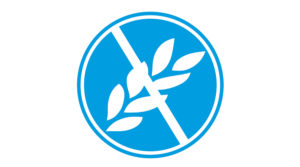 Spaghetti with Bolognese sauce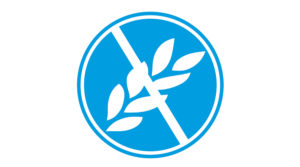 Spaghetti with Tomato sauce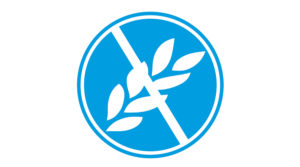 Macaroni with Tomato sauce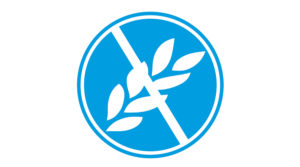 Ham Pizza
Tomato sauce, mozzarella cheese, ham and oregano.
11,50 €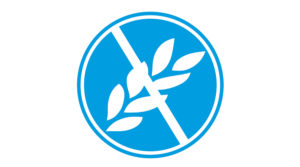 Barbecue Pizza
Tomato sauce, barbecue sauce, beef, chicken, onion and Emmental cheese.
11,50 €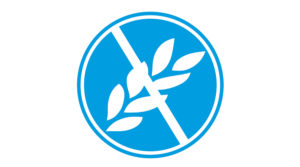 Cheeses Pizza
Tomato sauce and four cheeses (mozzarella, emmental, parmesan and blue cheese).
11,50 €
Desserts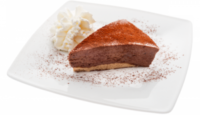 Chocolate Mousse Cake
Intensed chocolate transformed into a light and fluffy cream over a sponge cake base.
4,60 €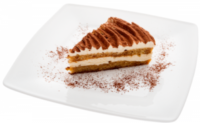 Tiramisu cake
The classic and creamy Italian dessert made with sponge cake dipped in coffee and liqueur added between layers of soft cream Mascarpone cheese.
4,60 €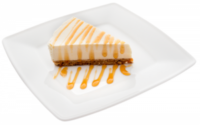 Mascarpone cheese cake with honey
Soft dessert of Mascarpone cheese with a biscuit base, topped with honey from Galicia.
4,60 €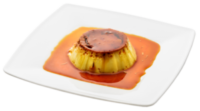 Flan
Creamy homemade flan topped with caramel
3,30 €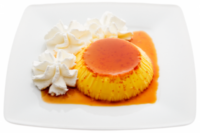 Flan with whipped cream
Creamy homemade flan topped with caramel, with whipped cream
3,80 €
Flan with fudge cream
Creamy homemade flan topped with caramel, with fudge cream
4,10 €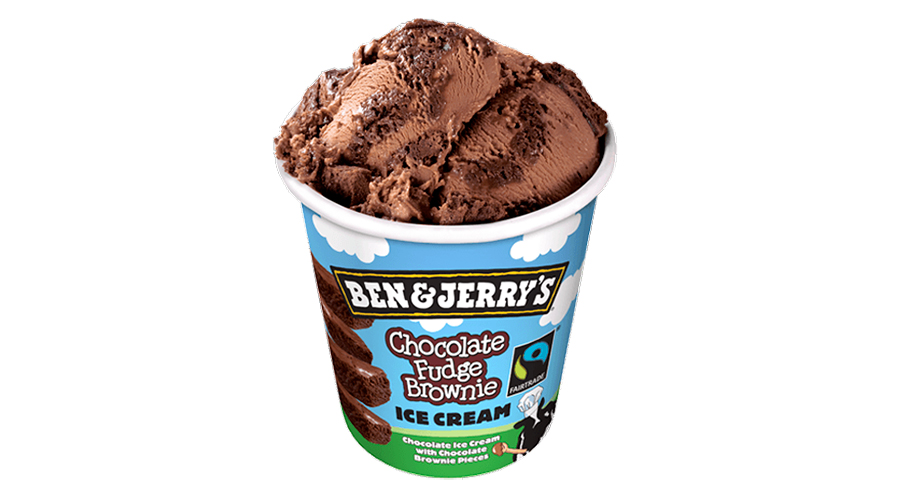 Ice cream Ben & Jerry's (500 ml)
Chocolate Fudge Brownie, Cookie Dough or Strawberry Cheesecake.
7,80 €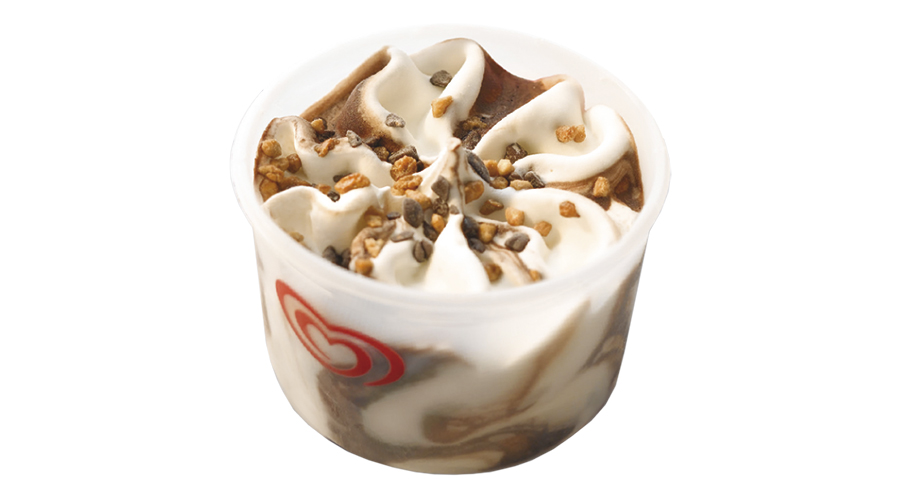 Ice cream Frigo (120 ml)
Coffee, Lemon sorbet, Vanilla and Chocolate or Vanilla and Raspberry.
1,90 €